Shed of the year 2013 winner crowned
Last month we advised you to forget about planning permission for extensions and get a garden shed instead, taking inspiration from Shed of the Year 2013.
July 9, 2013
Now we have the great pleasure of announcing the winner. Alex Holland, from near Machynlleth, Powys, has beaten 1,900 entrants with his combination of a garden shed made with recycled parts of a 1940s caravan and an upturned boat for a roof.
We're not entirely sure what the judges' criteria were but we at Homeowners Alliance agree that this is the best shed-caravan-boat hybrid we've seen all week.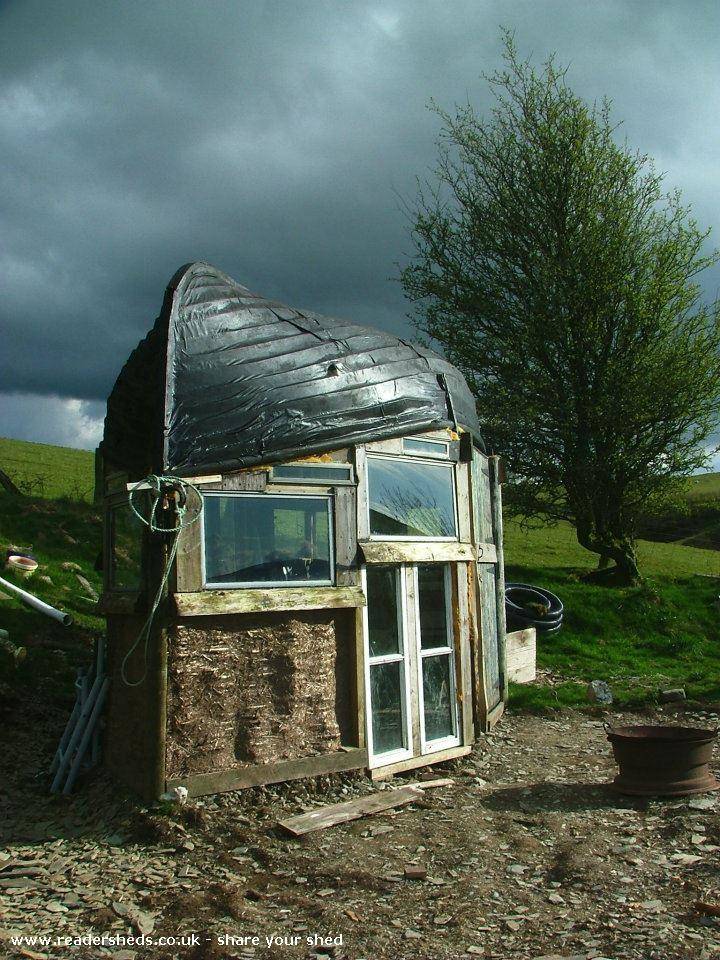 And you might find having a spare boat around comes in handy given that the Government recently announced that caps on flood insurance for homes won't be implemented until 2015. (We'll be telling you more about this later in the week.)
Although, if you are planning on buying on buying a lifeboat as a precaution against floods we'd suggest that you avoid using it as a make-shift ceiling.
At 14ft (4m) by 7ft (2m), Holland's structure has its own sink and powers its gas cooker, fridge and sound system using solar power.
Holland has said that he intends to spend the £1,000 prize money on a wind turbine, which he hopes will give him enough power to make ice for gin and tonics.
All we can say to that is bottoms up – which, coincidentally, we also think would be a good name for Holland's upturned boat-ceiling innovation.
By Tom Allsop
Do I need planning permission? Try our cool virtual planning tool
Expansion inspiration from Shed of the Year 2013
Read our other blog posts
Sign up to our

FREE

weekly newsletter

for the latest news, advice and exclusive money saving offers