Help to Buy – an optimistic first time buyer's viewpoint
Kate knows Help to Buy isn't perfect but she says times have changed and if this is what she has to do to get on the property ladder then it's worth it.
July 31, 2013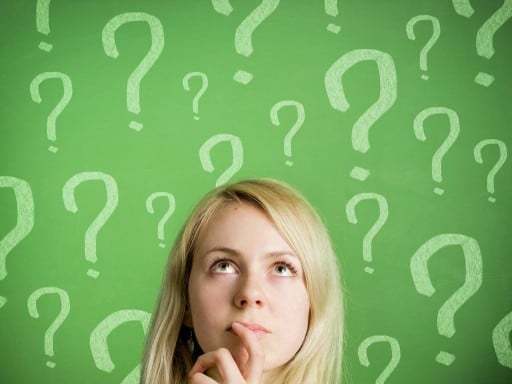 People who know more about economics than I do have said we need to get people spending to restart the economy, and as long as the government knows when to stop, pretty much anything is worth a try.
I know about a bit more about my own financial situation and I can tell you that Help to Buy is going to change my life.
It hasn't exactly had a warm welcome from financial experts, but I wonder how many of them are struggling to get a mortgage on their first home.
I earn £31,000 a year, which is just enough to make payments on a mortgage, but my problem is saving. I live in London, my rent is £600 a month for a room in a shared flat, I take the tube to work, I need clothes, add the weekly shop to that and there's hardly anything left over.
With Help to Buy I'll be able to use the little savings I have to get going on a mortgage. Instead of paying thousands of pounds to some landlord every year I'll be able to start paying off a loan which will finally allow me to own my own place.
The sooner I can get going on a mortgage the better. If I can start now, hopefully I won't still be paying it off in my old age. And the rise in house prices isn't showing any signs of slowing, so I'm signing up to the second stage of Help to Buy on day one, before things get more expensive.
I'm planning on putting the house to work on paying the mortgage, too. There are plenty of people who need a room London but for whom it wouldn't make sense to buy a home. So if Help to Buy lets me get a bigger mortgage I'll be able to afford somewhere with a spare bedroom that I can rent out.
House prices won't keep rising forever, so I'm looking for a home and not just an investment. If I can find somewhere I'd be happy to stay, it won't matter if I'm not able to trade up later.
And it'll be easier to find somewhere I'm happy to stay because the scheme's open to existing houses and not just new-builds, as was the case with stage one of the scheme. It means I have the option of buying near my family, who don't have any new-builds nearby.
It's easy for other generations to pick holes in schemes like this, but times have changed – my parents bought a three-bedroom house in London for £20,000 at the beginning of the 1980s. Now I'd have to pay ten times that for a one-bedroom flat.
So if Help to Buy is the only way of finally getting a place of my own, then I'll be the first in line to take the government up on their offer.
Read our pessimistic viewpoint from another would-be first time buyer
How and when should I get a mortgage?
Sign up to our

FREE

weekly newsletter

for the latest news, advice and exclusive money saving offers
Let us help you…
Sign up to our

FREE

weekly newsletter

for the latest news, advice and exclusive money saving offers