Publications
The HomeOwners Alliance will be rolling out regular research reports and publications, to promote the interests of homeowners and aspiring homeowners in the media, to the government and to industry.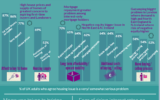 The Homeowner Survey 2014: Issues, trends and how we feel about our homes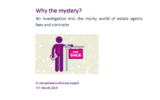 Why the mystery? An investigation into the murky world of estate agent fees and contracts
A modest proposal: cut stamp duty for homeowners by increasing it for property investors - the case for a simple, yet urgent reform that would help homeowners and wouldn't cost the government a penny.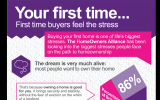 The Stresses of Buying and Owning a Home - A YouGov Survey for the HomeOwners Alliance – First time buyers expect buying a home to be stressful in so many ways, especially getting a mortgage, whereas existing homeowners are more worried about the stamp duty bill. The survey includes how much people trust property professionals. Read more >>>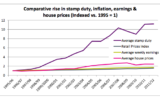 Stamping on Aspiration – The astonishing impact of stamp duty on homeowners and the housing market. Read more >>>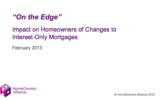 On the Edge – 300,000 interest-mortgage holders set to lose their home due to tightening of restrictions by the FSA. Read more >>>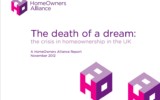 The Death of a Dream – the crisis of home ownership in the UK – The dream of homeownership is dying in Britain, undoing a century of social progress. Read more >>>
Join today
To Ask an Expert For Free Legal Advice Discounted Conveyancing and more...
Join today >
Sign up to our FREE newsletter

Keep up to date with all our latest advice and services

Sign up! >