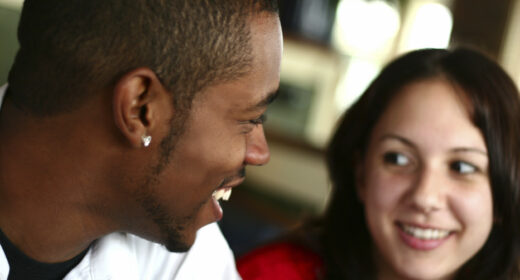 Help to Buy Equity Loan
The following practical and independent guide gives you an overview of the Help To Buy scheme, who is eligible, possible pitfalls and questions you need to ask first, and how you can apply.
The Help to Buy equity loan: the basics
The government will lend you up to 20% of the value of a property in the form of an equity loan. You will have to find a 5% deposit and secure a mortgage to cover the other 75% of the cost of the property.
Covers new build properties valued under £600,00 only
Open to all potential and existing homeowners (it's an expansion of the First Buy scheme).
There is no salary cap or joint income limit applied
It will run for 3 years from 1 April 2013 (so until April 2016)
How does it work?
With a 5% deposit saved, the government's Help to Buy equity loan scheme allows you to borrow up to 20% of the value of the property.  You will have to secure a mortgage to cover the other 75% of the cost of the property.
this Help to Buy equity loan is interest free for the first 5 years, after which you will be charged a fee calculated at 1.75% of the equity loan plus 1%. The fee rate slowly increases year on year in line with the Retail Price Index. These repayments will sit alongside your mortgage repayments.
If you can repay your equity loan within the first five years (highly recommended) then you do not have to pay any fees.
If you can make part repayments through what they call "staircasing" it will reduce your fees and will mean you are entitled to a greater share of the total sale proceeds when you sell. Paying it all off in a lump sum is also a great option if you can afford to.
When you come to sell your house (or after 25 years) you will have to repay the equity loan amount back in full.
remember this is an equity loan and the government will own 20% of your property. The consequence of this is that if house prices rise and the value of your property increases you will still owe 20% of the value of the property – which will now be a larger amount. On the other hand if prices fall you will also still owe 20% – which will be less than it was originally.
once you find a property which operates within the scheme you will have to confirm which lenders you can use. This means your choice of mortgage will be more limited than if you purchased on the open market, but you can still get a good deal.
Am I eligible?
Yes, if you have a deposit of 5% or more and a good credit history
Should I do it?
The HomeOwners Alliance welcome this scheme as a way of helping people get on or move up the property ladder who otherwise couldn't do it. But we do have some concerns particularly around risks of negative equity, which home buyers will want to bear in mind:
It is more likely to make sense if you expect to stay in the property for a number of years. This is because new-build properties include an extra premium on the sale price that, like a new car, depreciates as soon as you buy it. If house prices fall, you may fall into negative equity and you may not have enough money from selling the property to repay the mortgage.
You will benefit most from this scheme if you can pay off the equity loan within the first 5 years before the fees kick in. You need to look at your budget and see if you can afford to do it alongside your mortgage repayments
You will also have to pay all the other costs incurred when buying a home like stamp duty and legal fees (see our guide on hidden costs). This potentially adds up to 7% to the cost of purchasing the property
There may be options to make this scheme even more affordable for you and ensure you pay the loan off within the first five years such as renting out the second room to help you make repayments.
Be honest about the new builds you are looking at. You are going to be here for the next 5 years at least if you want to avoid negative equity – is there enough storage, are you expecting to start a family in that time, does furniture fit in the rooms?
You will not be offered an interest only mortgage, so you will have to ensure you are able to repay a capital repayments mortgages alongside the fees and equity loan repayments (see our guide Mortgages made simple)
Just because this is a government scheme doesn't mean you get any more protection. It is your responsibility to keep up repayments on the mortgage and equity loan.
How do I do it?
Help to Buy equity loan homes are available from house builders registered to offer Help to Buy homes across England. Their advertising material should make it clear if Help to Buy homes are available on their development sites.
To find your local Help to Buy agent click here
For details of  Help to Buy Part 2 (the mortgage guarantee scheme) which covers new build and old properties, please see our separate independent advice guide